See Green
See Green is a York based digital development firm who design beautiful, bespoke websites (like our own) and offer technological solutions such as business management systems and communication services (email, phones, etc).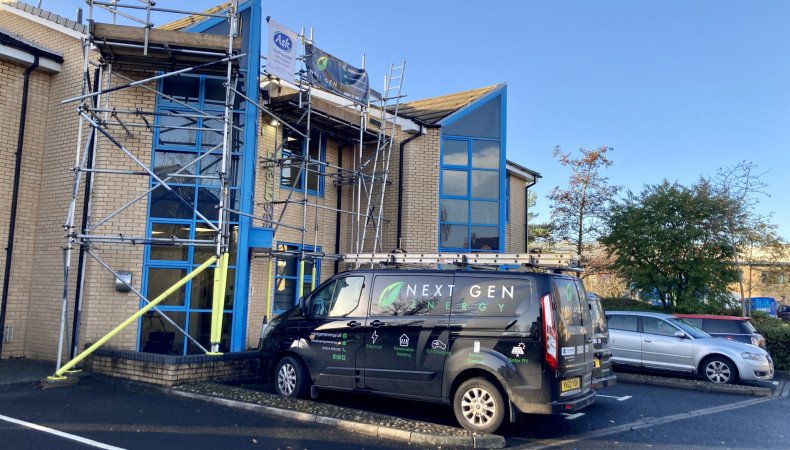 As a technology company energy is crucial to their business, and that's where we could help!
We installed solar panels for their head office, which is home to the development and support teams that look after their customers' websites.
The 1980's built office was in desperate need of an electrical overhaul, as well as a full inspection and an upgrade to the main 3 phase distribution unit. We installed a 12Kw PV roof mounted system along with 3 phase inverter and battery storage.
During the warmer months this will allow the business to essentially run carbon neutral and off-grid, relying only on their energy provider during the cold winter months to supplement the solar generation to operate the property's electrical heating.
Living up to their name, See Green have looked for innovative ways to remain ahead of the curve and be mindful of the planet. We've helped them do that while also providing some ongoing protection against rising energy costs during uncertain times.